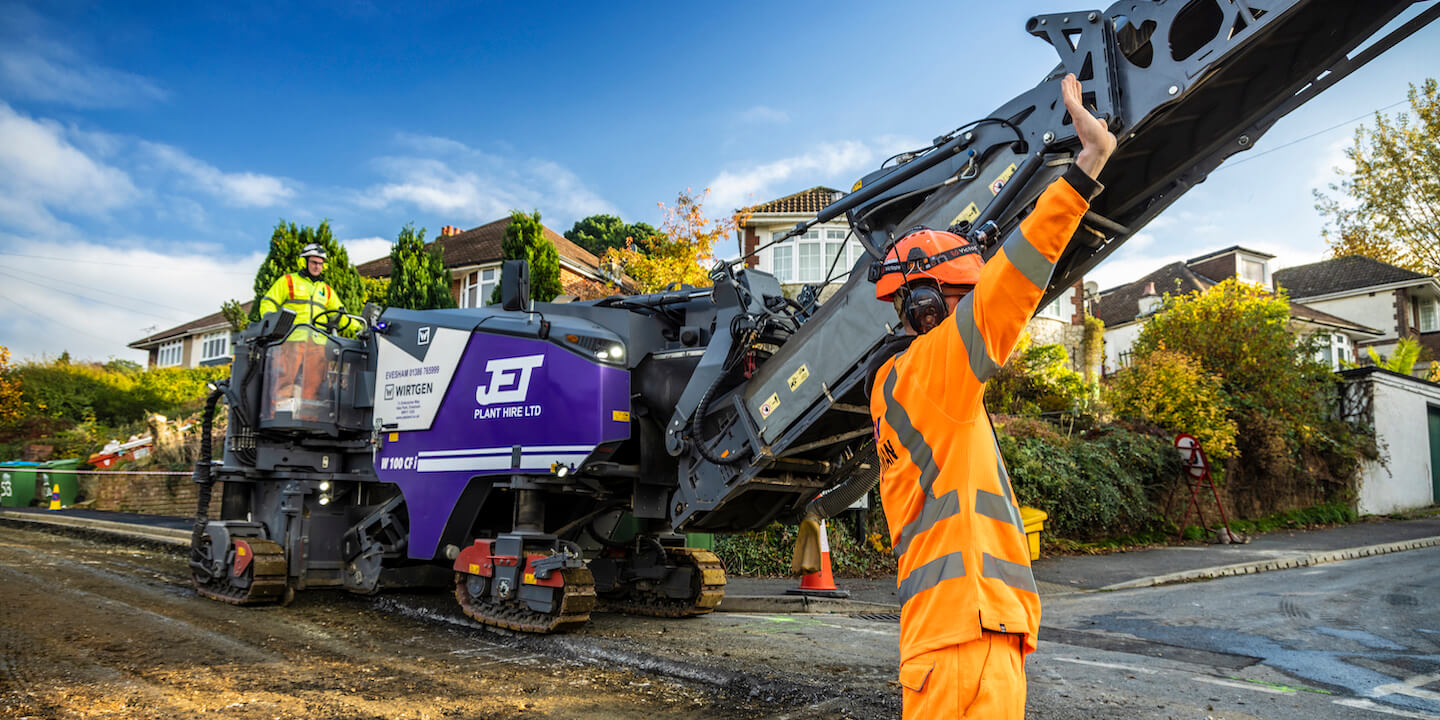 Can a Michelin Star level of customer service exist in the planing industry?
"What stands out to me most about Jet Plant is that every single touch point we have, from the operators that come out on site with us to the office staff we use to make bookings, is a professional to the core and a real pleasure to work with."
Not my words, but those of Carl Stallwood, who is the contracts director at Centar Surfacing Ltd. We have worked with Carl and his team for over ten years, on everything from public car parks to driveways.
Now, we all like to receive praise from time to time. It's a good indicator of a job well done. But that isn't the reason why I am sharing his very generous words. I use them as I think they really sum up our approach to customer service: this is what Jet Plant calls our 'process rigour.'
For regular readers of my blogs, you will be aware that here at Jet Plant we operate in a different way to many of our industry peers. Not only in the way in which we are committed to sustainable working practices, but also in the way we partner with our clients. We see ourselves as very much a service provider. At the heart of our process rigour, the foundations if you will, stand our dedication to reliable and professional customer service.
Good customer service can mean many things to many people. If you eat in a restaurant, you may judge it on the manners of the staff who serve you, the quality of the food, and the attention to detail. It's very similar for us, but we bring all of that to our approach and take it several steps further. We have very little room for error. If things are not to your taste, you can't simply ask us for something else off the menu!
Our customer service takes everything into account: our team, our customer, budgets, the crews that work on the road following us, and everything in-between. And it starts from the moment you enquire with us.
Our process rigour makes sure every last detail of the job is written and with you before we start any work, this avoids any miscommunication and gives our customers ample opportunity to correct their quote before we start. There are many steps we go through before we begin any job. You need complete satisfaction before we get to work.
There are so many challenges when actually out working on the road. Curbs, manholes, drains, you name it, we have to plan for it. Missing any fine details could bring trouble for those that follow us on the job. Anything not planned will be left for the road surfacing company to fix. That puts unwarranted pressure on them.
Surfacing crews like working on a job after us for that reason. We have earned a great reputation for leaving very little for them to do after us. Clean and tidy sites are a prerogative for us so whoever comes on site after us has things set up perfectly for them to carry on with the job at hand on behalf of the customer.
All of this stems from customer service. Listening to our customer, understanding their requirement, thinking about the bigger picture and recognising where exactly where we fit into the wider development project. It is not just about planing a surface and then heading home. Our approach extends to others who may also be working on the same project. We promote partnership working as this will bring the greatest benefit to our clients. It will deliver the best results.
Again, this isn't just me saying this. It is a reputation that has been earned through over 30 years of working with others, on behalf of customers.
Or, as another of our long-standing clients, Colin Westbrook, Commercial Manager, Thornbury Surfacing, says: "Our shared core value to offer our customers the whole package, only strengthens our relationship and makes them a partner we are very proud to be associated with."
I couldn't have put it better myself!
Request Info
Unsure of which machine to hire? Leave some project details and our expert team will support in finding your Jet Plant solution.
Quick Quote
Want to understand more about your project costs? Get an instant approximation with our Jet Plant Quick Quote.