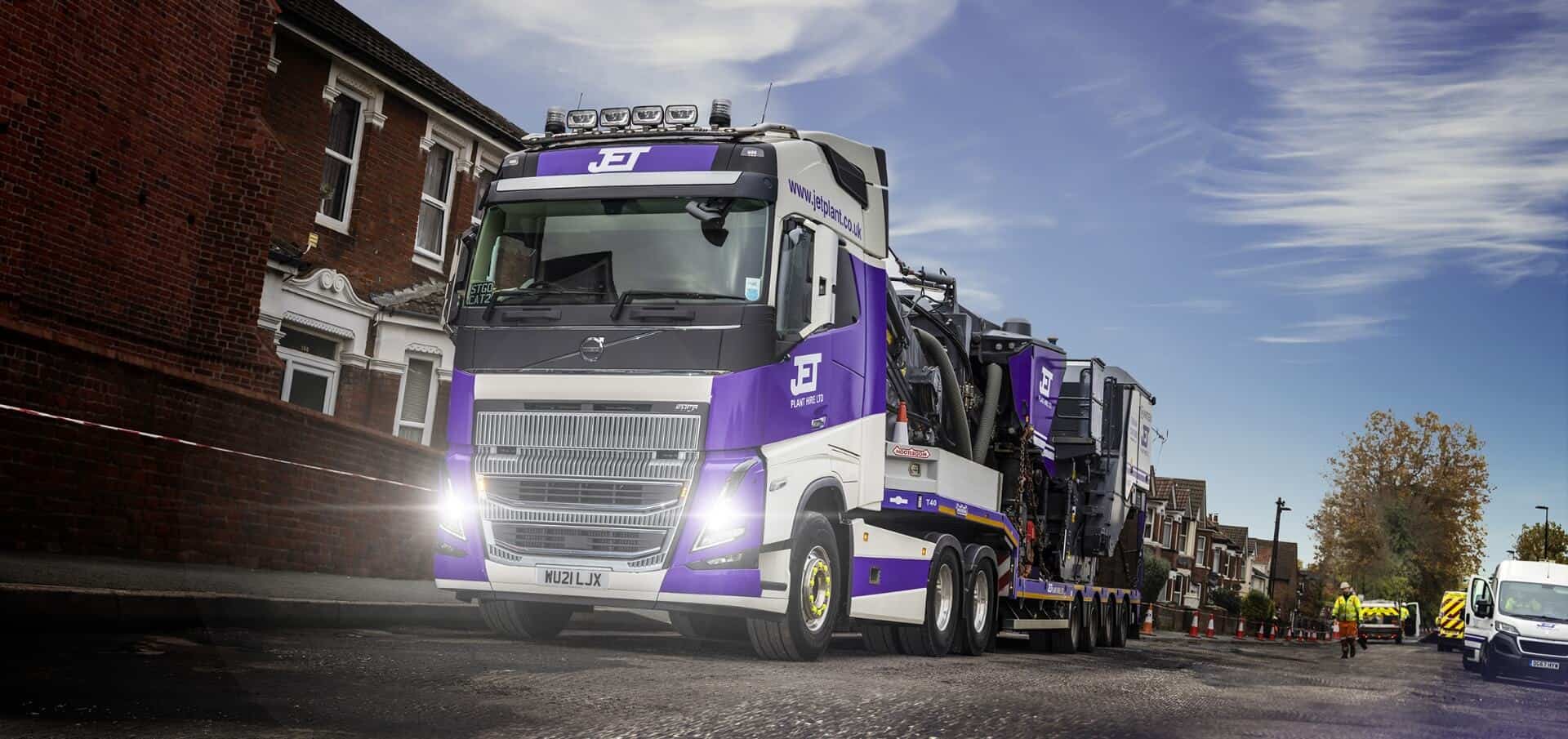 Our Fleet
Jet Plant operates a range of modern Wirtgen road planers and retains an experienced and quality-focused workforce to operate it. From edge-trimming with a W350, to planing motorways using the latest W220, we can offer a solution which blends 'attention to detail' with 'muscle-power', to suit even the most challenging of jobs.
Skip lorries, Tippers, Trailers & Low-loaders
Request Info
Unsure of which machine to hire? Leave some project details and our expert team will support in finding your Jet Plant solution.
Quick Quote
Want to understand more about your project costs? Get an instant approximation with our Jet Plant Quick Quote.