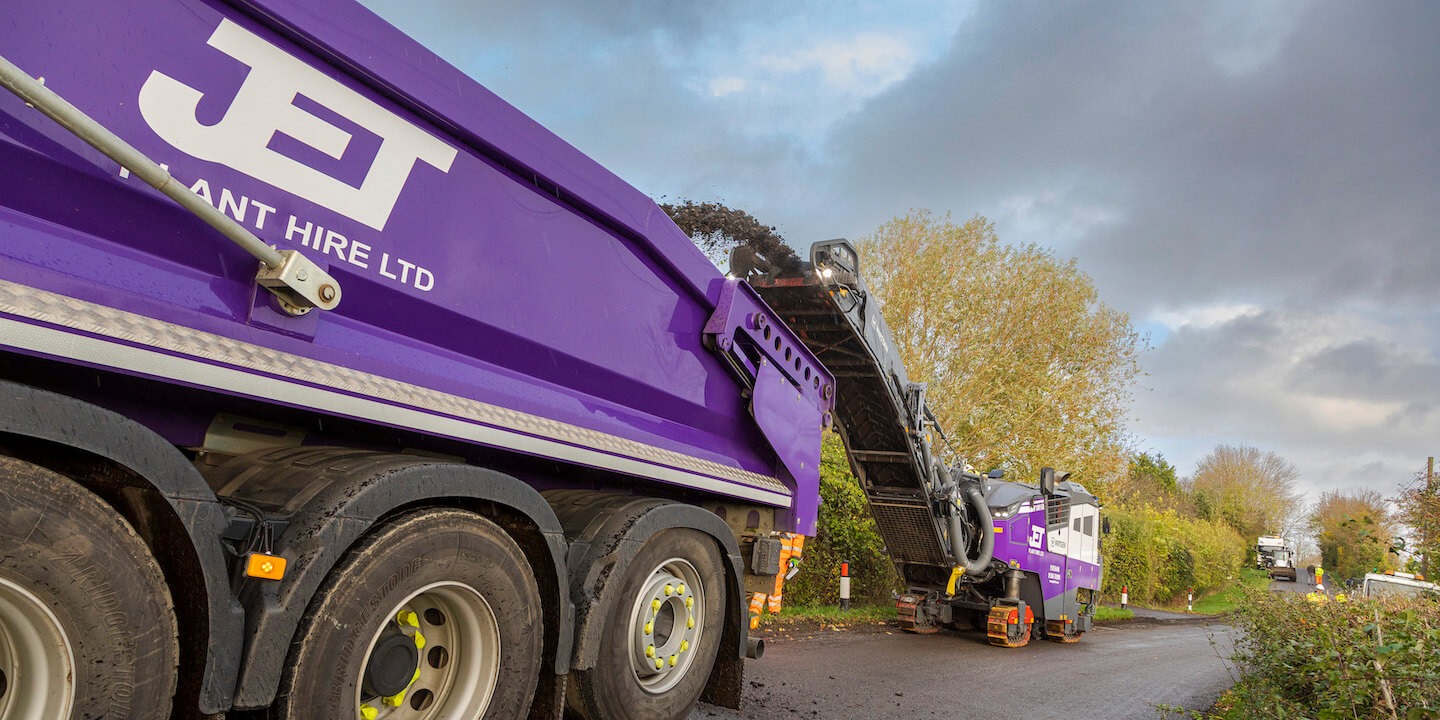 Could 2023 be the year of HVO?
The growth in usage of Hydrotreated Vegetable Oil (HVO) as an alternative fuel shows no sign of slowing during 2023.
Produced using hydrogenation and hydrocracking of vegetable oils and animal fats, HVO can, without any modifications, be used to power most new diesel engines.
It is a low carbon, low emission and fossil free sustainable fuel, and Jet Plant has placed its usage at the heart of its approach to becoming more sustainable. Through its use, we can drastically reduce the overall carbon emissions of our planing machines without any sacrifice to performance.
Take-up in the industry had been a slow burner but in recent months the growth of HVO has been on the increase. Operators including Evri, Howard Tenens, Howdens, Travis Perkins, Speedy Hire and ASCO last year confirmed they were switching over to use the biofuel.
Wren Kitchens has now switched 94% of its HGV fleet over, following a successful trial at its North Lincolnshire depot. At the end of last year, more than 200 of Wren Kitchen's 18-tonne and 44-tonne home delivery trucks were powered by HVO. The business is now taking it even further by building HVO fuelling stations across its network of depots.
Construction and engineering firm British Gypsum is the latest to follow suit and expects to reduce its carbon emissions by approximately 70% year on year by using cleaner fuelled vehicles.
Ambitiously, it was this week revealed that commercial property developer Segro has joined forces with construction contractor Winvic to develop a carbon neutral industrial park near Northampton. The construction site is powered by hybrid generators while vehicles are fuelled by HVO. More than 250,000 litres of HVO have been used to date, saving an estimated 607 tonnes of carbon.
Could this increase in demand see oil producers start to make the switch to HVO in 2023? Time will tell. But unsurprisingly, many experts now consider HVO to have a vital role to play in helping the UK achieve its net zero target by 2050.
When it comes to price, HVO remains slightly more expensive than traditional diesel. However, with the high-profile of climate change and environmental concerns always close to the top of the business agenda, it is now surely a case of when rather than if the wider industry starts to make change in the best interests of the planet.
Click here to read all of our insight blogs up to this point.
Request Info
Unsure of which machine to hire? Leave some project details and our expert team will support in finding your Jet Plant solution.
Quick Quote
Want to understand more about your project costs? Get an instant approximation with our Jet Plant Quick Quote.