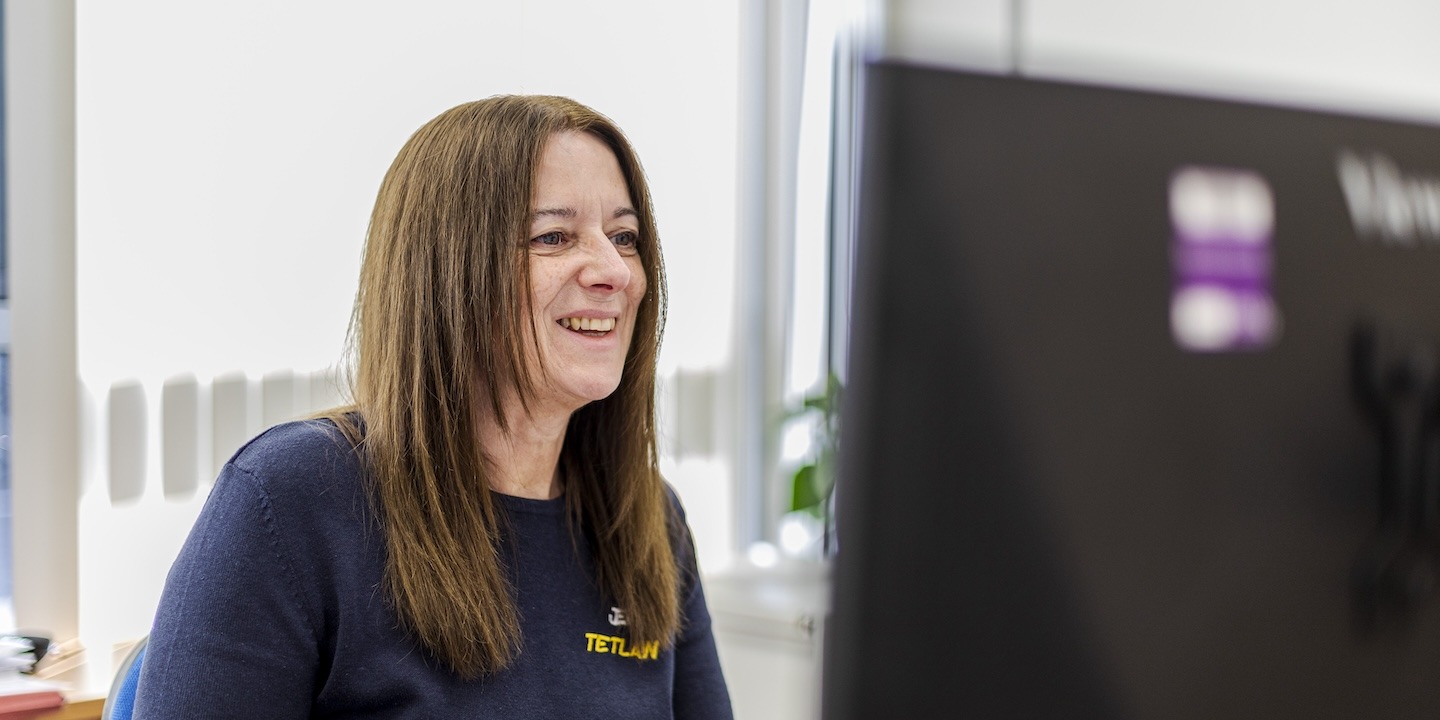 No rest for Tina on the continual journey to improvement
In the first of a new employee insight series, Business Improvement Director Tina Greenhill talks about the role she plays in helping Jet Plant set standards across all areas of the business.
Around four years ago, I re-joined Jet Plant after a period away from the business. The old saying 'never go back' certainly wasn't something I feared. Why? Because the family values that ran through the company were still present. I still felt part of the wider family, where the work I do is really appreciated. Where a simple 'thank you' in recognition of a job well done was never far away.
Speak to anyone who works for Jet Plant, and they will tell you the same. We are one big family. We all want to achieve and help our colleagues achieve. We all set high standards for one another.
Externally, we talk about these high standards as our 'process rigour,': the way in which we demonstrate a commitment to the best possible service for our customers. Yet throughout the business, there just seems to be something about how we all work and operate. We all want to keep progressing; keep improving.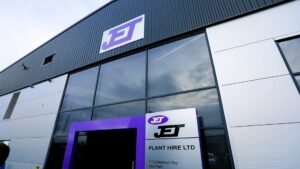 My role, as Business Improvement Director, is to keep up this momentum. To ensure that standards are set high in every operation that plays a part in delivering customer excellence. Not just for short-term planing jobs. But looking further ahead, assisting Jet Plant and our customers with longer term objectives.
No stone is left unturned when it comes to future risk, and opportunity, for Jet Plant and our partners.
We keep our planning concise: a three-year strategy with achievable objectives, which we monitor and report back to the entire businesses regularly. Once objectives are met at the end of that period, we start again with a new plan and new objectives.
I look at health and safety and put targets in place to help provide safe working environments to ensure the health, safety and welfare of our employees. We look to implement corrective and preventative measures were appropriate, to maintain and improve Occupational Health and Safety Management.
We have monthly reporting and analysis of incidents and accidents and management carry out at least one site on-site inspection each month. Lessons learned are discussed at monthly employee briefings.
Colleague engagement is important to us. We aim to hold a minimum of 12 employee safety forums with employees every year and have a commitment to consider and respond to all staff suggestions within seven days. This helps us drive continual feedback and improvement.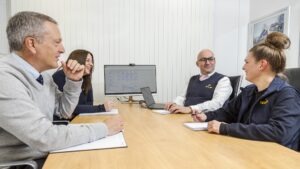 How do we reduce risk and keep moving forward? That is a question I regularly ask myself and the Jet Plant team. To keep ahead of this challenge, we invest time, money and a great deal of hard work in safety and training. This, I believe, sets us apart. Safety is our Number One priority – it is important that our teams go out on site and come back safely, each and every day.
Managing insurance relationships is an important part of my role as legal compliance sits at the heart of our approach to standard setting. Our rigorous approach to training ensures our teams are competent when out on jobs, maintaining their safety and the safety of others. Compliance runs through so many areas of our work, you only have to look at our ever-growing list of accreditations to see this an area we take incredibly seriously https://jetplant.co.uk/health-safety-the-environment
In recent years, environmental considerations have become even more significant to Jet Plant. You will no doubt have heard about our commitment to net zero? We were one of the first companies to achieve ISO14001 for our environmental and waste management, and this is a continual process. It is not just about reducing carbon emissions, but how we manage waste in a sustainable manner, in line with industry legislation. A recent target of ours is for 100% of non-tarbound planings to be recycled.
Our work in Environmental, Social and Governance – or ESG as its commonly known – is recognised by customers. In recent months, we have had multiple conversations with businesses who are looking for assistance with sustainability. Many haven't yet started their journey, yet know it is something they will have to deliver.
This is the ethos of Jet Plant. Setting high standards for ourselves. Being at the forefront of change. Helping our customers on their own journeys. Not waiting for change to happen and being prepared for all eventualities.
Request Info
Unsure of which machine to hire? Leave some project details and our expert team will support in finding your Jet Plant solution.
Quick Quote
Want to understand more about your project costs? Get an instant approximation with our Jet Plant Quick Quote.