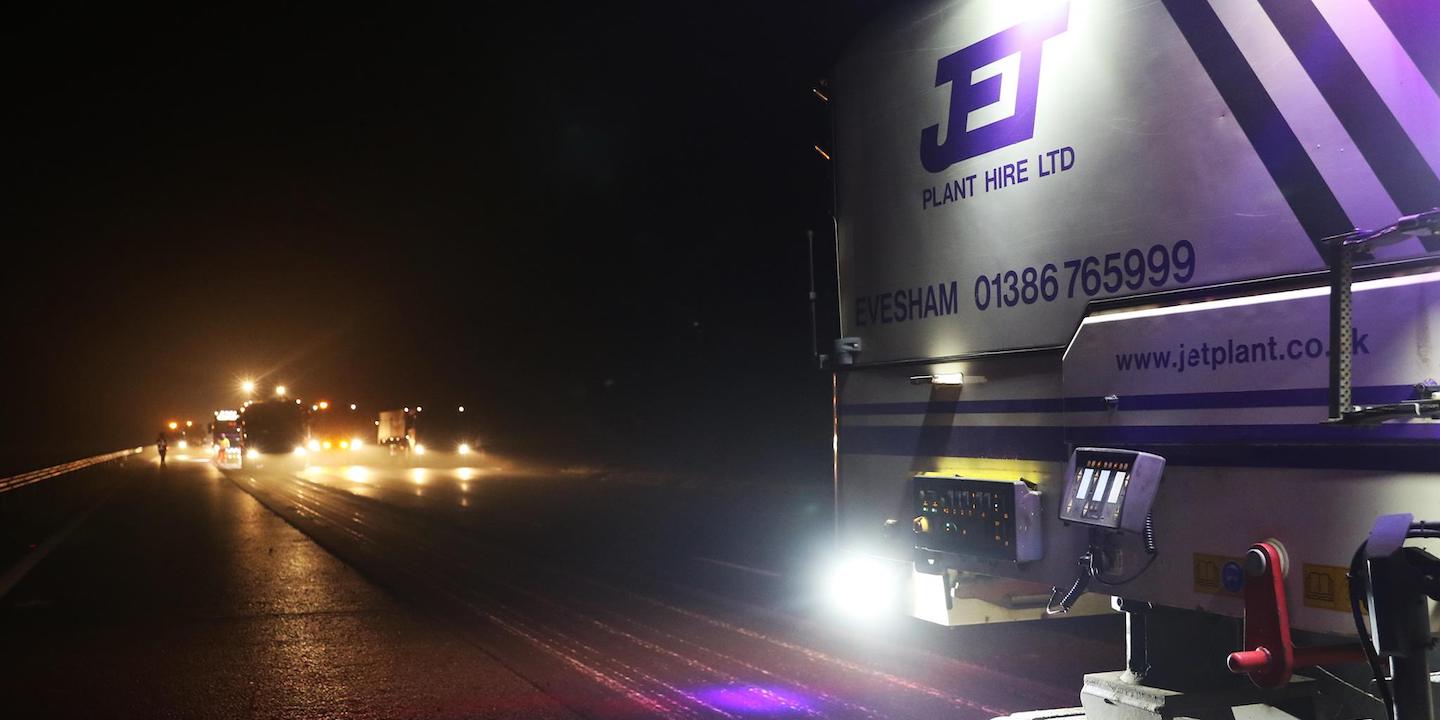 Our ethos has stood the test of time
Expertise comes in various guises and is something that has to be developed over time. The ethos of Jet Plant has been pretty much the same since day one: Buy the best kit, and hire the best people, with the expectation they will do the best job.
It has been at the centre of our approach since day one, back in 1989, and it has allowed us to grow to become the business that we are today.
It sounds simple enough but getting all the parts to fit, to work hand-in-hand with each other, is never straightforward. We have had to work hard to earn our reputation as experts in the industry, and continue to support our employees with the right training and right kit.
You see, we don't see ourselves as a contracting business. We tackle things differently to our competitors. We very much see Jet Plant as offering a service, so our approach to customers is different and this has allowed us to grow to become the business we are today.
And like so many other industries, reputation is everything. We need to maintain the level of service which people have grown to expect from us. And to maintain that level – and set the standards by which others will follow – we have to continually improve and develop, both the people we hire, and the equipment we provide.
We need to continue to develop our expertise.
Our approach to the people we hire has changed over the years. As we evolved into a service business, we started to look at other industries and how they mastered their service offering to ensure the right expertise was in place.
You may be surprised to learn that, today, the majority of our management team comes from a customer-facing industry. Most had never been near a planer in their lives. Now they are experts in this field. Why? Because their skills are what is required most from our customers who expect the highest level of customer service.
On our management team, we now have former warehouse supervisors, operations managers and, the most surprising of all, a former pig salesman!
These are the best people who, when combined with the best kit, provide the best job for our customers, right from the very point of contact, through to the job on site, and including the after-sales support and reporting that we pride ourselves on.
As I say, whilst our ethos is now more refined, it has been largely the same since day one. Testament to this is our long-standing customer relations.
One of our first-ever contracts was in 1989 with a company we still have the pleasure of working with today, which I think is down to the ethos we had then and still hold now.
When I first joined Jet Plant it was owned by my dad, who had started the business in 1989. At this time, I was anything but an expert. We had just one planer and the workforce was my dad and an operator he had employed.
I only learned how to operate a planer during our first contract on the Isle of Wight. We'd hired a planing operator to help us complete the work but during the first week, he headed home as his wife was expecting a baby. This left my dad having to operate the planer until I went over to help him, learning how to operate a planer myself in the process.
We later hired another driver and with the learnings of that first job, we secured our first contract on the mainland – with a customer who still works with us to this day across the Midlands and South Wales. By the end of our first year, we had developed our business with three planers.
Since then, we have continued to develop, continued to train and nurture our people; always putting our customers at the heart of everything we do. This means we keep great customers, retain our expert staff, and continue to improve and grow.
Over the next couple of blogs, I would like to tell you more about the story of Jet Plant and our growth plans as we further develop our expertise in both people and product.
If you want to read my insight blogs up to this point, click here.
Request Info
Unsure of which machine to hire? Leave some project details and our expert team will support in finding your Jet Plant solution.
Quick Quote
Want to understand more about your project costs? Get an instant approximation with our Jet Plant Quick Quote.