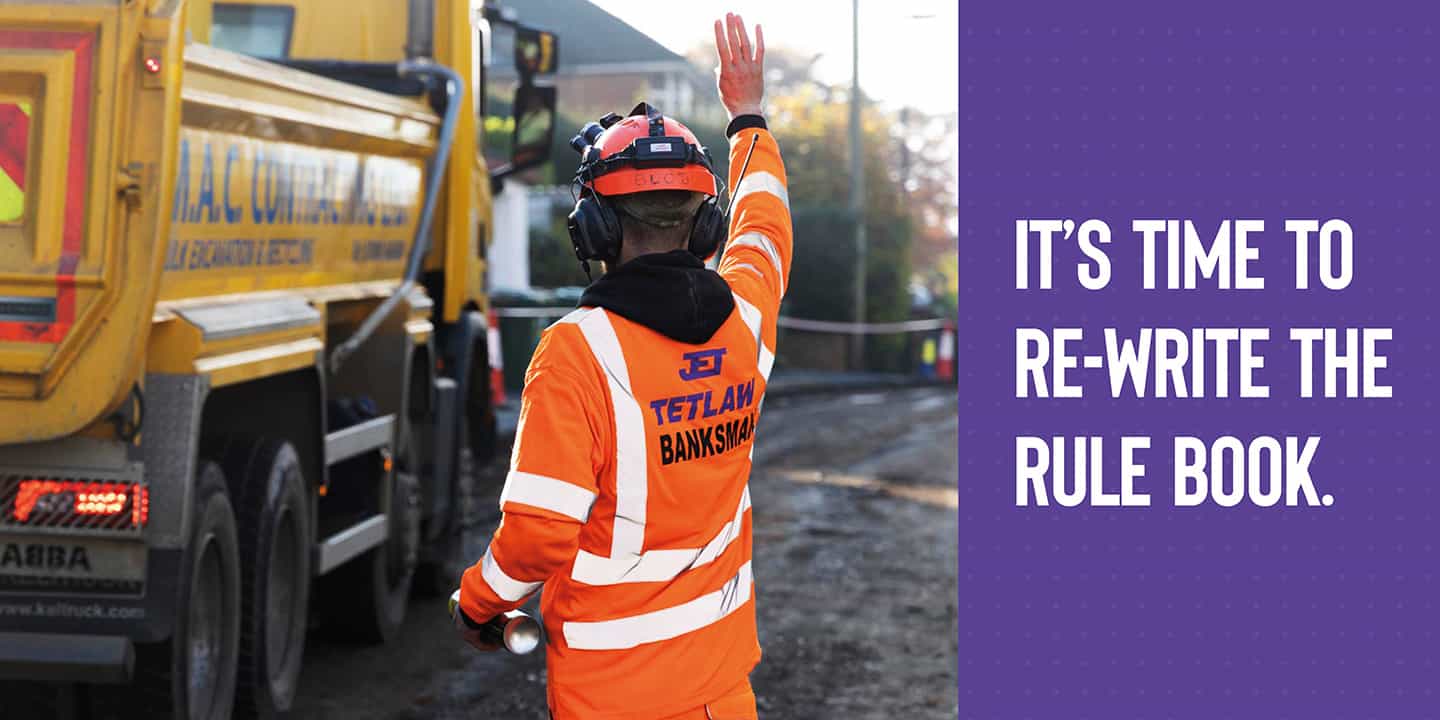 Reducing carbon emissions will only be achieved by re-writing the rule book
Jet Plant Managing Director, Sean Witheford, explains how global fuel challenges will not de-rail his company's net zero targets.
I don't think it's pushing it too far to say that the road planing industry, and wider road construction in general have not really operated with the environment as the main focus of our activities.
It's all about performance, huge machines, lorries burning lots of diesel. The misconception is that if there isn't black smoke billowing out of the top, then things are not working hard enough.
With this approach, it doesn't take a genius to understand there are lots of opportunities for CO2 emissions in our industry to be reduced. Of course, the industry has known for years that it needs to change, but not at the expense of cost, performance and productivity.
So, on we all go. Doing what our industry is notorious for: getting to the cliff edge of legislation then reacting. Doing something only because we are left with no other choice.
Watching COP26, hearing the stories, 'Keep 1.5 degrees alive,' it suddenly all made sense. For me personally, for Jet Plant, and for the role we could take in changing perceptions and, more importantly, doing what was right.
It was time to re-write the rule book.
The road planing industry is highly competitive. So why not restructure our business so that we were no longer operating with this as our primary focus? Begin operating with a wholly different ethos, where the competitive priority is reducing CO2 emissions and being sustainable.
I realised we could take a completely different tack, an opportunity to do something nobody else is doing. A new business strategy was formulated with bold ambitions to reduce Jet Plant's CO2 emissions by 50% in 2022 (okay, that hasn't exactly been plain sailing, but I will come to that shortly!)
Key to the success of our approach is Hydro Treated Vegetable Oil, aka HVO. Through its use, we can drastically reduce the overall carbon emissions of our machines without any sacrifice to the high standards of road planing machine performance.
At the start of the new year, I went out on the road to 'spread the word,' visiting the major contracting companies that Jet Plant partners with to explain our big plan to reduce emissions.
Legislation was on the horizon to prevent the use of red diesel, so our customers were expecting a conversation, but we took most of them by surprise and said 'not only are we going to stop using red diesel, but we're going to jump to HVO. We'll ask you for a little bit more money but, in doing so, we will cut your on-site carbon emissions by 90%.'
Most were genuinely surprised that such carbon reductions could be achieved just by changing the fuel.
The new plan was going smoothly until…
Russia invaded Ukraine. Fuel prices soared. When we'd first envisaged our new vision, HVO was only around 15p a litre more than regular diesel. It now jumped to more than 50p more per litre. The gap was unmanageable. And still is.
Do we turn back? No, we have committed to big targets which we will stick to. HVO remains the answer.
You can make little tweaks in the hope of becoming sustainable. We've investigated battery and electric vehicles. We have invested in 4 new Wirtgen W100Fi planers fitted with Wirtgen Performance Trackers, with claimed fuel improvements of 25%. We also run Volvo tridems to carry more payload which means for every 100 tonnes of planing we do one less trip to the tip, which reduces fuel and congestion, and reduced lorry movements. Our cars are electric, and we have solar powers at our depots.
These will all make a difference, but it is HVO that will make the biggest.
Realistically, we will not hit our emission targets for this year but that doesn't mean we have to put everything in reverse. We are now fuelling our smaller planers with HVO, these don't use as much fuel, so the costs are manageable, and as the gap narrows we will roll this out to all our larger planers and HGVs.
We will continue to monitor the world situation. External forces outside of our control are against us at this moment in time but things will change. Jet Plant will find new ways of cutting emissions while we wait.
When the price of HVO comes down we will be ready. It will power all our machines, large and small. I remain confident that our zero-carbon emission target will still be reached by the end of 2025.
I would love to take you on this journey with Jet Plant so please reach out if you would like to find out more about how HVO will reduce your carbon footprint.
And in the interests of openness and transparency, I intend to report back regularly on our new sustainable business strategy, so watch this space.
Request Info
Unsure of which machine to hire? Leave some project details and our expert team will support in finding your Jet Plant solution.
Quick Quote
Want to understand more about your project costs? Get an instant approximation with our Jet Plant Quick Quote.