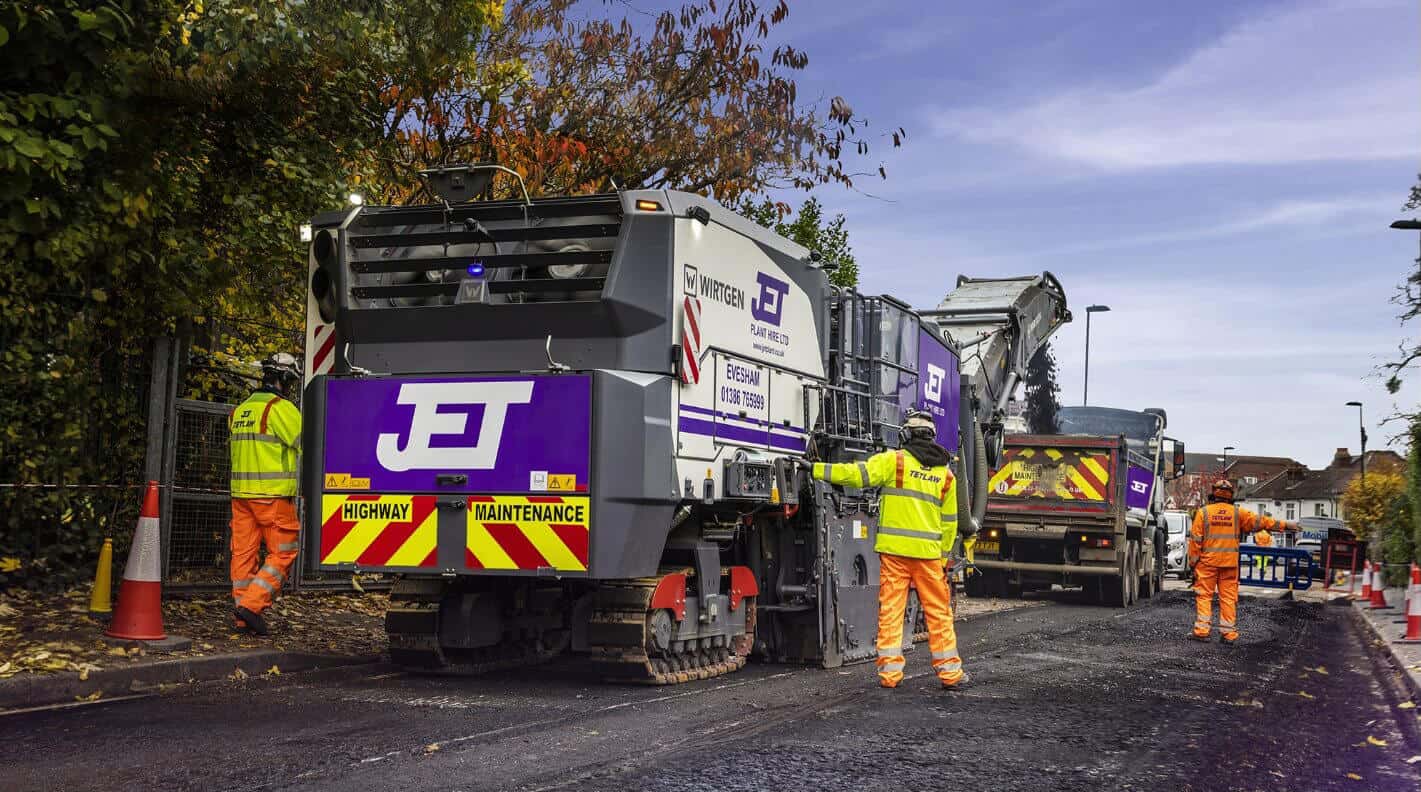 The powerful W220 Fi can achieve remarkably high outputs. Whether removing 40mm of wearing course or the full depth of carriageway, the W220 Fi delivers a strong performance thanks to its powerful diesel engine, optimal traction and fast material loading. This is the ideal machine for large-scale projects requiring high outputs within tight deadlines.
Innovative technology gives this machine a competitive advantage on sites where high outputs are required. These advantages are the WIDRIVE Machine Management System, which greatly enhances the operator's control, electronic ISC Travel Drive Control, PTS (or Parallel To Surface) System and a choice of three milling drum speeds.
The WIDRIVE Machine Management System also optimises fuel consumption, ensuring the engine consistently works within optimal performance and torque ranges.
The W220 Fi offers three drum speeds (adjusted from the operator's platform), to ensure optimal planing performance depending on the site conditions and material to be removed.
Two identical control panels allow the machine to be operated from the left or right side. The ergonomically designed controls are arranged to afford the operator good ease of reach and so better control of the machine.
To give maximum traction and excellent manoeuvrability, especially on bends. For perfect milling results the steering angles of the front and rear axles are co-ordinated.
2.2M Tracked Planer Key Specs
Operating Weight:

37,100 kg
Milling Drum Drive:

Mechanical
Number of Tracks:

4 crawler tracks
Travel Drive System:

Hydraulic/all-wheel
Request Info
Unsure of which machine to hire? Leave some project details and our expert team will support in finding your Jet Plant solution.
Quick Quote
Want to understand more about your project costs? Get an instant approximation with our Jet Plant Quick Quote.