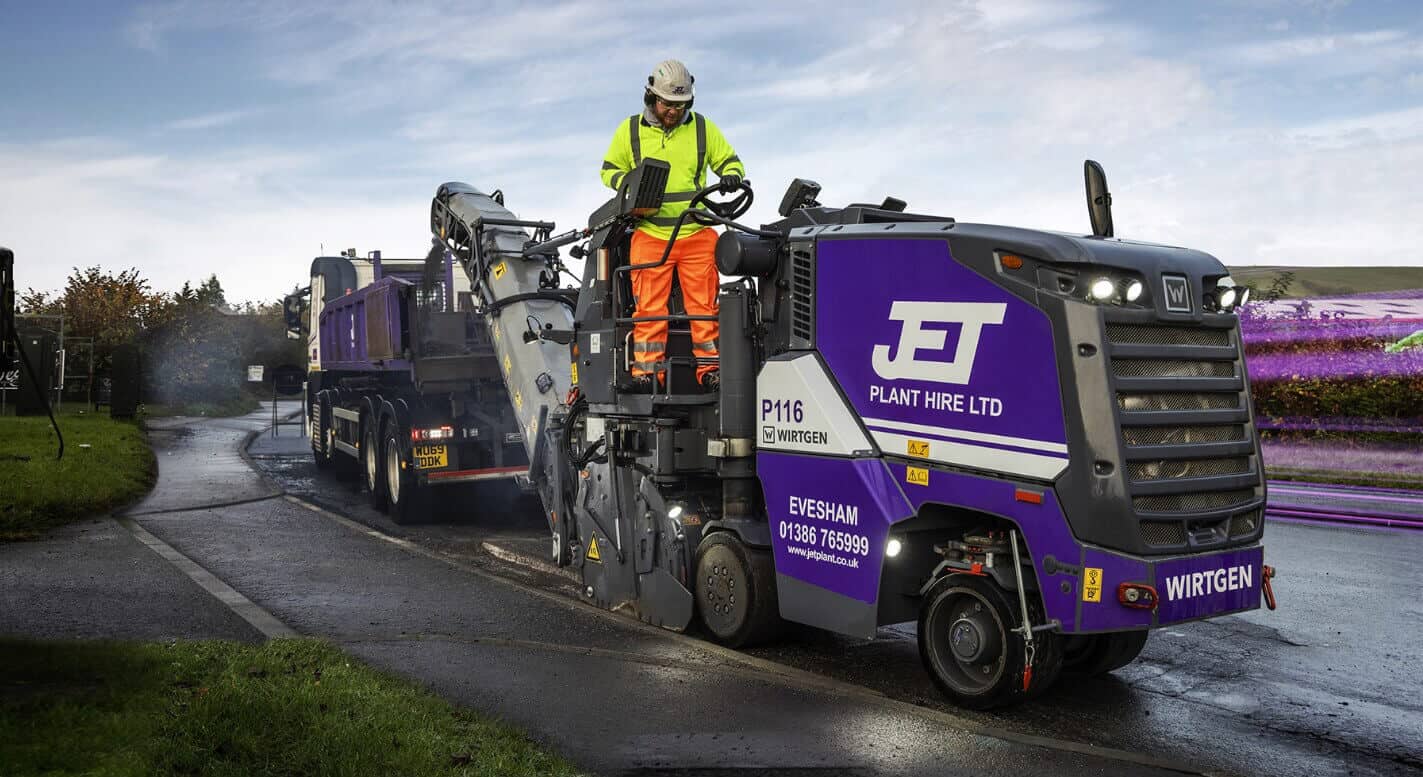 Allowing the operator to tackle even tricky situations with the greatest accuracy. The supporting wheel makes the machine ideal for milling along a wall or for milling around manhole covers. The generously sized loading conveyor can be adjusted in height and swiveled to both sides to ensure that even large trucks can be loaded both when travelling straight ahead as well as when working on tight bends.
The operator's seat, steering wheel and main control console may be adjusted in several ways to give the operator a clear view of the milling edge, whether he's sitting or standing. A spacious operator's platform with ample leg room allows the operator to sit comfortably – even for long periods. The most important controls are integrated into the right-hand armrest for convenient and seamless operation.
Noise levels are reduced by the standard soundproofing which also protects both the operator and the environment against any issues associated with high noise levels.
The main operating console includes a multi-function display giving the operator a comprehensive overview of the operational status of the machine.
Nothing obstructs the operator's view of the milling edge.
The rear right hand supporting wheel is effortlessly swiveled out from the operator's seat at a push of the button, in a matter of seconds.
The conveyor system on the W50 Ri can be mounted and dismounted by the operator (without assistance) in minutes, providing a completely flexible milling service – whether the job entails the asphalt to be loaded directly onto trucks or cross-milled without loading.
500MM Planer Key Specs
Number of wheels:

4 wheels
Milling depth:

0 - 210 mm
Milling drum drive:

Mechanical
Travel drive system:

Hydraulic/all-wheel
Operating weight:

6,930 kg
Request Info
Unsure of which machine to hire? Leave some project details and our expert team will support in finding your Jet Plant solution.
Quick Quote
Want to understand more about your project costs? Get an instant approximation with our Jet Plant Quick Quote.