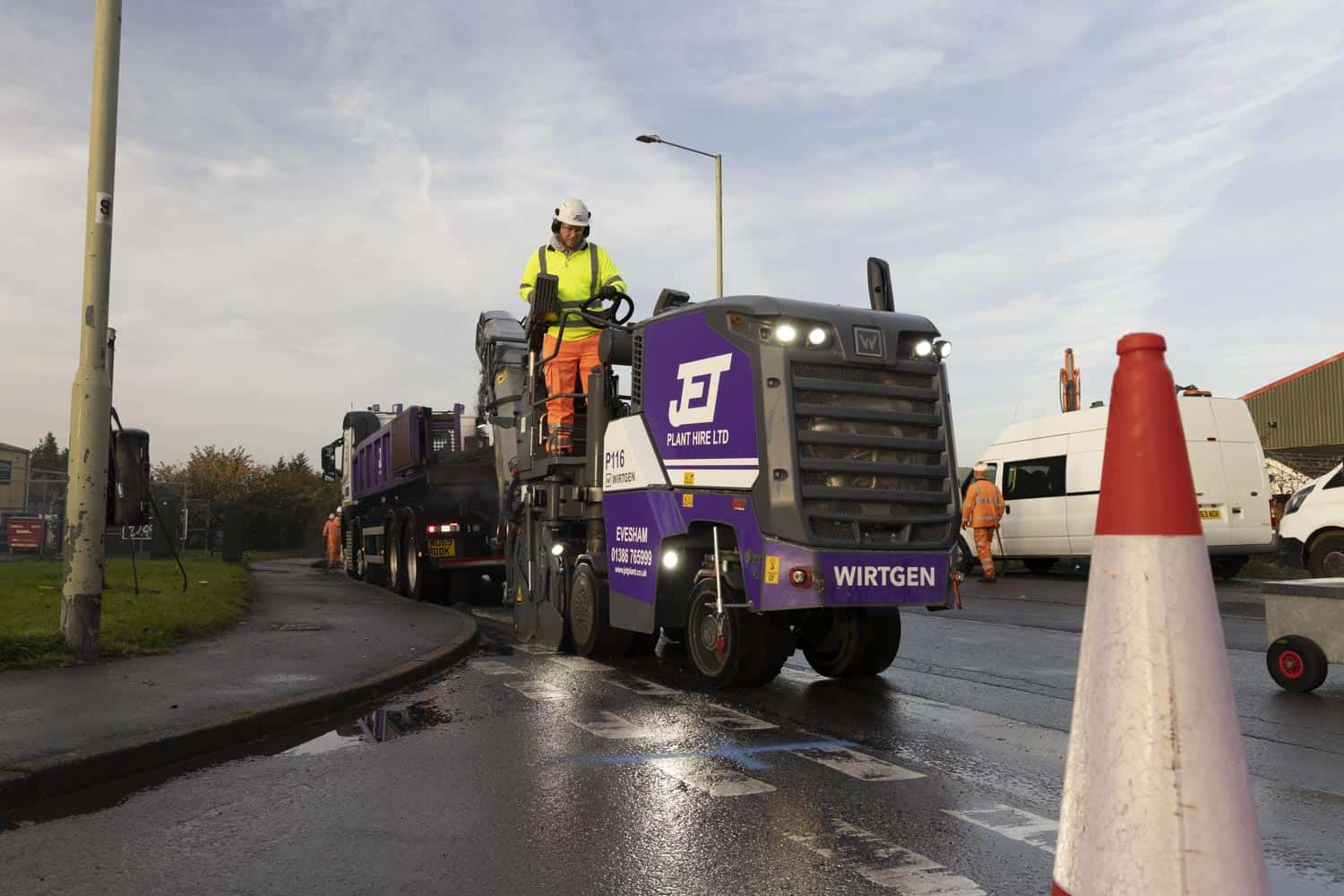 A shared commitment can bring about change
In my recent blogs, I have been outlining Jet Plant's approach to making the reduction of CO2 emissions our competitive priority. I've explained how, following a tour of the country, I held discussions with many of our clients about the benefits of Hydro Treated Vegetable Oil (HVO). The tour was a great way of raising awareness about this sustainable approach to fuelling planers.
Discussions were widely positive and many customers had seemed surprised that HVO could be so effective in carbon reduction, and were interested to hear how simple the switch to renewable fuel could be given that no special modifications to the engine are required. Essentially, engines can work just as efficiently on HVO as they do with regular diesel.
There are so many examples of HVO making a huge difference in cutting emissions and improving sustainability. You only have to look at the likes of Sweden where over 20% of fuel consumption is now HVO and productivity and performance has been unaffected.
Here in the UK, during the summer of 2021, HS2 announced that it was determined to reduce carbon emissions in its construction and challenged all its contractors to reduce CO2 by 50% against construction baselines. Since then, a growing number of contractors associated with HS2 have switched, or are trialling HVO, which shows that a partnership approach and a shared commitment can bring about positive change. What may have seen like an audacious challenge by HS2 changed when the wider supply chain began to come together to draw up the path to achieve targets.
I take confidence in our own industry's ability to come together and make positive changes following the formation of the National Institute of Planing Contractors. The group met for the first time recently and I was delighted to accept an invitation to sit on its Board.
Our industry has been lacking a voice for some years now as both the Association of Planing Contractors, set up around 30 years ago, and the Federation of Planing Contractors, which followed around 15 years later, fizzled out and left everyone in need of some form of representation.
The topic of HVO came up during our first get together and I am sure it will become a regular talking point at future meetings. Likewise, conversations about other alternative forms of renewable fuel sources, such as hydrogen or liquid gas, are sure to come up.
I am fortunate to have worked closely with Volvo who have been researching sustainable fuel sources for several years and leading the way in their approach on a global scale. I have attended seminars at their Warwick headquarters on electric vehicles and gained valuable insight.
Volvo don't see electric as the answer to everything: 80% to 90% of their lorries will be running on batteries by 2030, but the other 10% will, in the majority, be run by HVO.
They have also looked at liquid gas and hydrogen but don't see either as the long-term solution. The position of Jet Plant is that HVO offers a greater level of flexibility and is the most realistic option.
We fuel our planing machines at our depot with HVO before they go out on a job. Normally, you would get around a week's worth of work out of it. But what makes HVO such a good thing is its ability to be mixed with diesel as the need arises if we are working away from our depots for an extended period.
That is why we have set our own carbon reduction targets at 50% rather than the full 90% because we know there are times when we will have to use diesel. We will continue to look at ways of reducing this usage including talking to companies about being able to access their HVO in depots and other methods.
I look forward to more meetings with our customers and further discussions around how our industry can work together to become more sustainable.
Request Info
Unsure of which machine to hire? Leave some project details and our expert team will support in finding your Jet Plant solution.
Quick Quote
Want to understand more about your project costs? Get an instant approximation with our Jet Plant Quick Quote.