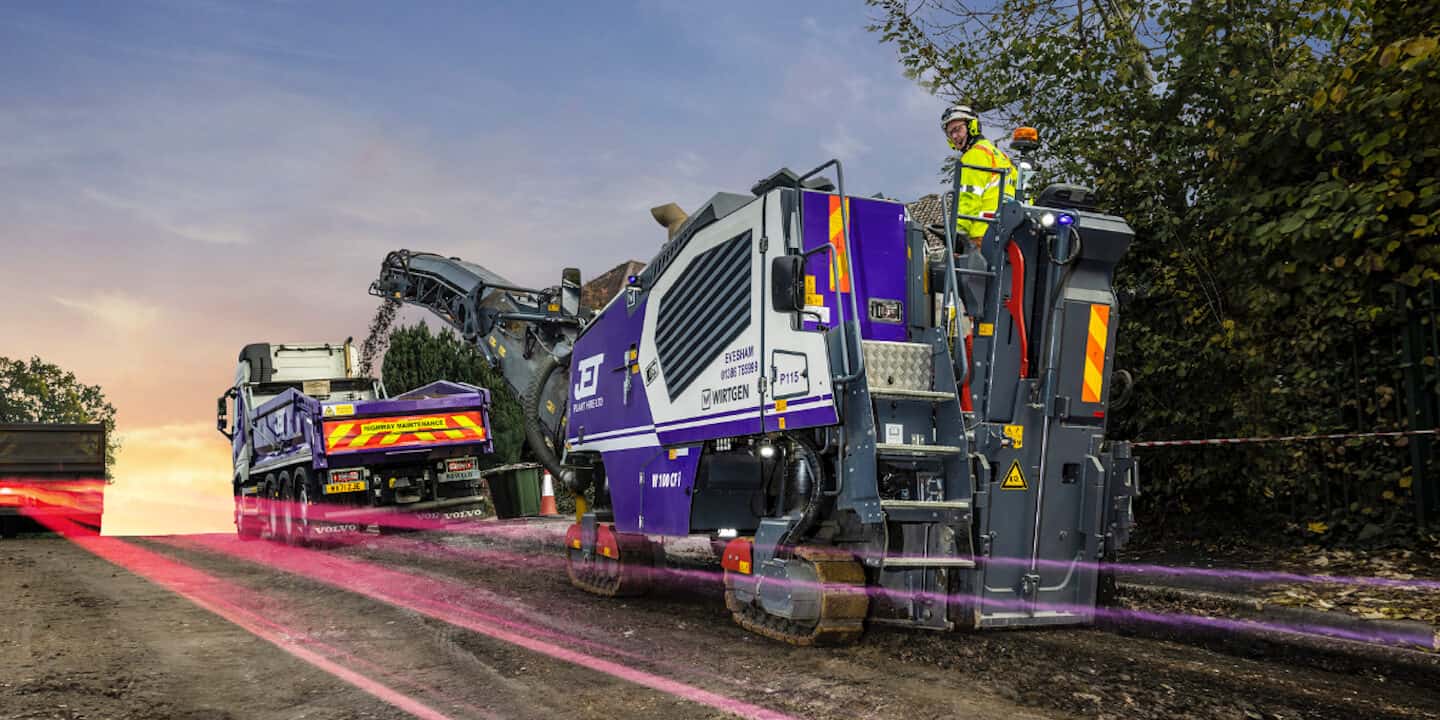 Industry-first planers to support customer sustainability targets
Industry recognition and acceptance of HVO is some time away, as I discussed in a previous blog. But it is of real interest to the majority of our customers who are facing their own targets for sustainability. It is a subject that is growing in importance by the day as so many businesses are looking for whatever help and support, they can find. Particularly our customers in the public sector and those working on large contracts.
Jet Plant has been vocal in its pledges to reduce well to wheel CO2 emissions by 50% average per shift, and fossil fuel usage by the same amount. It is therefore something that crops up in conversation with customers from the first point of contact.
What customers want is real action and not just talk. When we began the process of putting sustainability at the top of our agenda, I pushed the importance of that to everyone in our business. This cannot be something that we just preach but not practice. The reality is, nobody is forcing us to do this, which is often the case for our industry. We genuinely are doing this for the right reasons. So, we need to lead by example.
It is imperative that we continue to put sustainability at the heart of our customer process from start to finish, and beyond. Open and transparent reporting of our CO2 reduction progress is key and the same applies to our customers. We have to explain to them what we can achieve, and what they can achieve, and then evidence this throughout our partnership.
I have discussed before how outside forces are not in our favour at this moment in time as we look to roll out HVO more widely to all of our planers. We are only six months into our plan so we could still reach the 50% reduction target, but it will be an uphill battle. What we can do though is continue to work with our customers in other areas.
If we don't make the 50% target, then I believe that we could, at a minimum, reach 20% or even 30% reductions.
Now we are replacing four of our existing planers with new Wirtgen planers; these will be one metre tracks machines, with new engines that are 25% more fuel efficient than the existing machines. It may only be four out of 15 machines operating in this way, but this will be a 6% reduction for every machine.
But they do bring even more benefits. And this will be a first for our industry, which we are very proud about.
Each will be fitted with a Wirtgen performance tracker. Only two metre track machines are currently available with this smart technology. The on-board telematics will allow us to monitor performance on behalf of our customers much more closely than we could in the past. If we go on site for customers with a specific project, we can provide information to them about their carbon footprint. These will be the only machines of the same size that can do that.
They will record everything, from the amount of fuel the machine has used, the idling time, tonnage of material that has been planed over how-many square metres. It even shows the amount of water that has been used.
This kind of reporting allows us to continue the conversation around sustainability from end-to-end of our customer relationship. Only by doing this can we show people that we are not just talk. We are actually doing what we told you at the start of our first call. The customer can then report this back into their own sustainability agenda.
Partnership working is vital to our approach. We cannot do this alone, but we can support those customers with a similar mind set and work together in reducing our combined carbon footprint.
Request Info
Unsure of which machine to hire? Leave some project details and our expert team will support in finding your Jet Plant solution.
Quick Quote
Want to understand more about your project costs? Get an instant approximation with our Jet Plant Quick Quote.